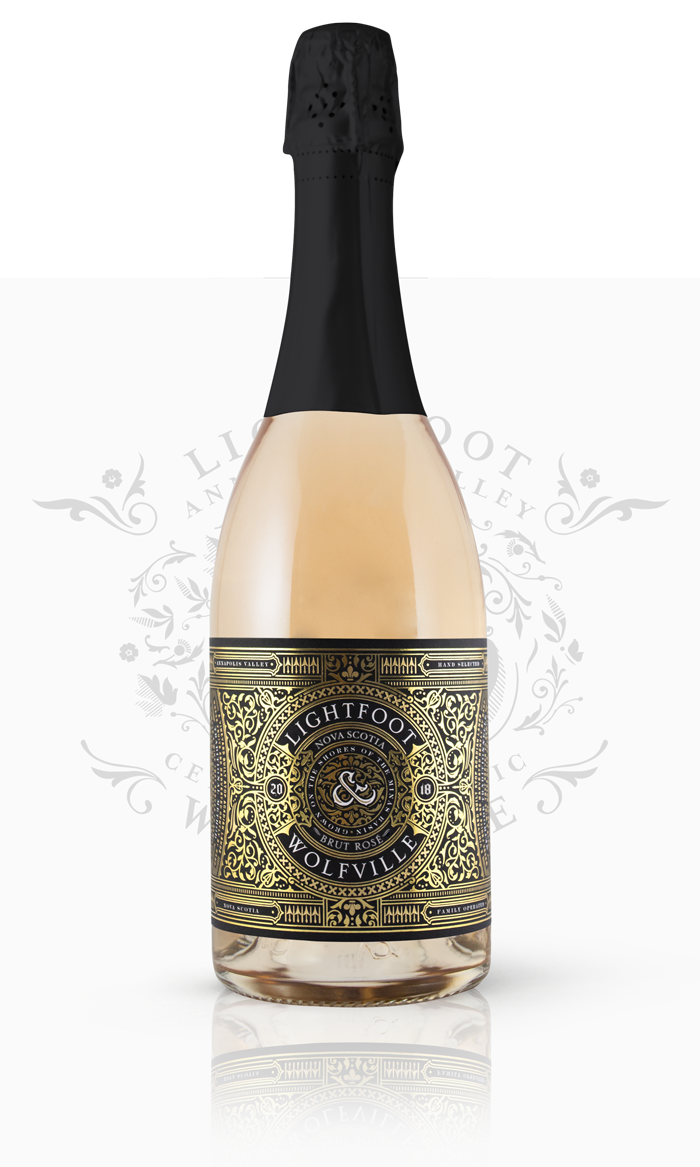 $39.13
2021 Brut Rosé
A coastal influenced, traditional method sparkling rosé, our Brut Rosé demonstrates the vibrancy, brilliance and clarity of flavour indicative of an ultra cool-climate region.
From 70% Pinot Noir and 30% Pinot Meunier with 11-months aging on lees.
The vast majority was pressed whole cluster with a minor amount spending a short time (~1 hour) in contact with skins. Individual vineyard parcels were fermented as separate cuvées in stainless steel with neutral Champagne yeasts prior to blending. A full malolactic fermentation in the base wine contributes to the rounded, creamy mid-palate.
Technical Details
Varietal Composition

70% Pinot Noir & 30% Pinot Meunier 


Vineyard Composition

35% Edgemere Estates, 24% Randsland, 26% Raven Hill, 13% Aylesford Mountain & 2% Johnston 


Alcohol

12%

pH

3.3

Total Acidity

6.77 g/L

Dosage


6 g/L

Disgorgement Date


March 27th-31st 2023

Tasting Notes
Medium salmon hue with hints of copper in the glass. On the nose, delicate red berry notes, fresh citrus zest and floral undertones reminiscent of hibiscus. The red fruit flavours carry through to the palate - cranberry and strawberry, deepened with suggestions of orange oil. Dry and balanced with a mid-palate roundness and a creamy mousse.
Pairing suggestions include grilled salmon, seafood chowder, roast pork shoulder, seared scallops with parsnip purée and strawberry shortcake.
Service Temperature: 8-10°C
Recommended Drinking: 2023-2028